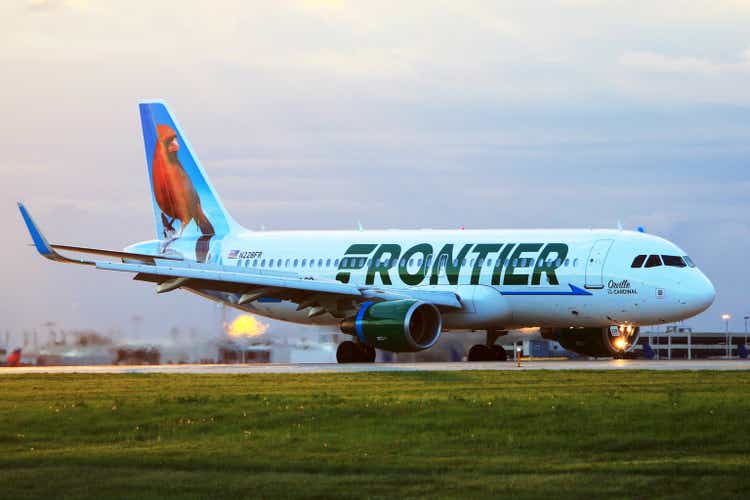 Frontier Group Holdings (NASDAQ:ULCC) fell in early trading on Wednesday after cutting its Q3 guidance.
The carrier said the updated guidance reflects a recent significant unexpected change in the booking trajectory along with higher fuel prices and a greater volume of recent operational cancellations than forecast. Frontier Group (ULCC) warned that sales have been trending below historical seasonality patterns in recent weeks.
Fuel prices are forecast to be $0.23 higher on average for the quarter than originally anticipated. "Operational cancellation levels are elevated relative to management's earlier guidance for the quarter driven in part by the impact of Tropical Storm Hilary and Hurricane Idalia, as well as continued challenges with the operating environment," updated ULCC. Those factors led to the company lowering its expectation for adjusted pre-tax margin to -4% to -7% from +4% to +7% in its prior outlook. Capacity during the quarter is anticipated to be up 20% to 21% vs. +21% to +23% prior forecast.
Shares of Frontier Group Holdings (ULCC) declined 0.99% in premarket trading on Wednesday to $6.10 vs. the 52-week trading range of $5.81 to $14.34.