Aussie icon Kylie Minogue has delivered once again with a stunningly edgy transformation on the latest cover of Rolling Stone magazine.
Our Queen of Pop can be seen rocking red locks as she wears an off-the shoulder fringe dress in a teal colour, with matching eye makeup as she gives a fierce look at the camera.
In another image from the shoot, she is seen in a slinky polka-dot maxi dress, her cherry red hair in a mullet.
READ MORE: 'Extreme response to a $400 designer gift taught me a lesson on "stupid" spending'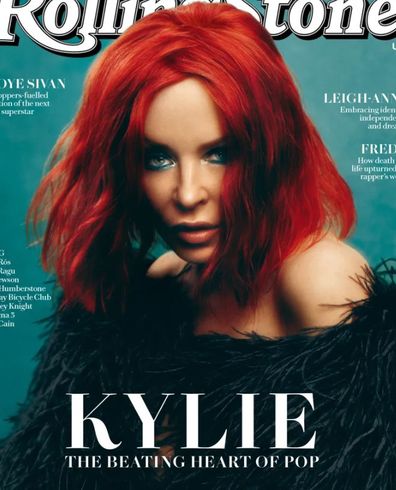 The editorial looks come on the back of the release of her new single, Tension, which has captured the hearts of her fans for one week.
She is still riding the high of her hit, Padam Padam, with the singer revealing a fun fact about the production of the earworm.
Hearing the beat, you would think that it was produced in the finest music studios the world could offer, but the song of the summer was actually recorded in a London hotel room shortly after she was sent the demo.
READ MORE: The 'life-changing call' that left Melbourne man Ryan drowning in grief
In fact, Minogue no longer treks to proper studios to record her music anymore. A habit formed during the pandemic, the former Neighbours star now travels with a Telefunken microphone set-up so she can record herself whenever and wherever she wants.
"I did so many years and years and years, especially in the early days, of just being really nervous," she told the Rolling Stone of the early days of her career, recording at the "proper studios".
All it would do is "inevitably" lead to tonsillitis or cause delays with her album plans.
"Home recording and just being able to play any time is preferable to me," she explained, "I will drive myself crazy mimicking [the demos],
For a daily dose of 9Honey, subscribe to our newsletter here.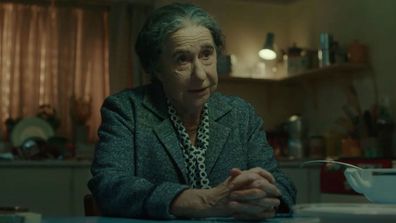 She's a screen staple but you've never seen her like this
"What's so helpful with self-recording is I can spend hours doing that to the point where I go 'Shut it down now.'"