With the release of her second studio album "Silence Between Songs", American recording artist Madison Beer grapples with the challenges of modern living to produce a beautifully considered body of work that documents both the darkness, and light the young star has encountered on her journey through life thus far.
---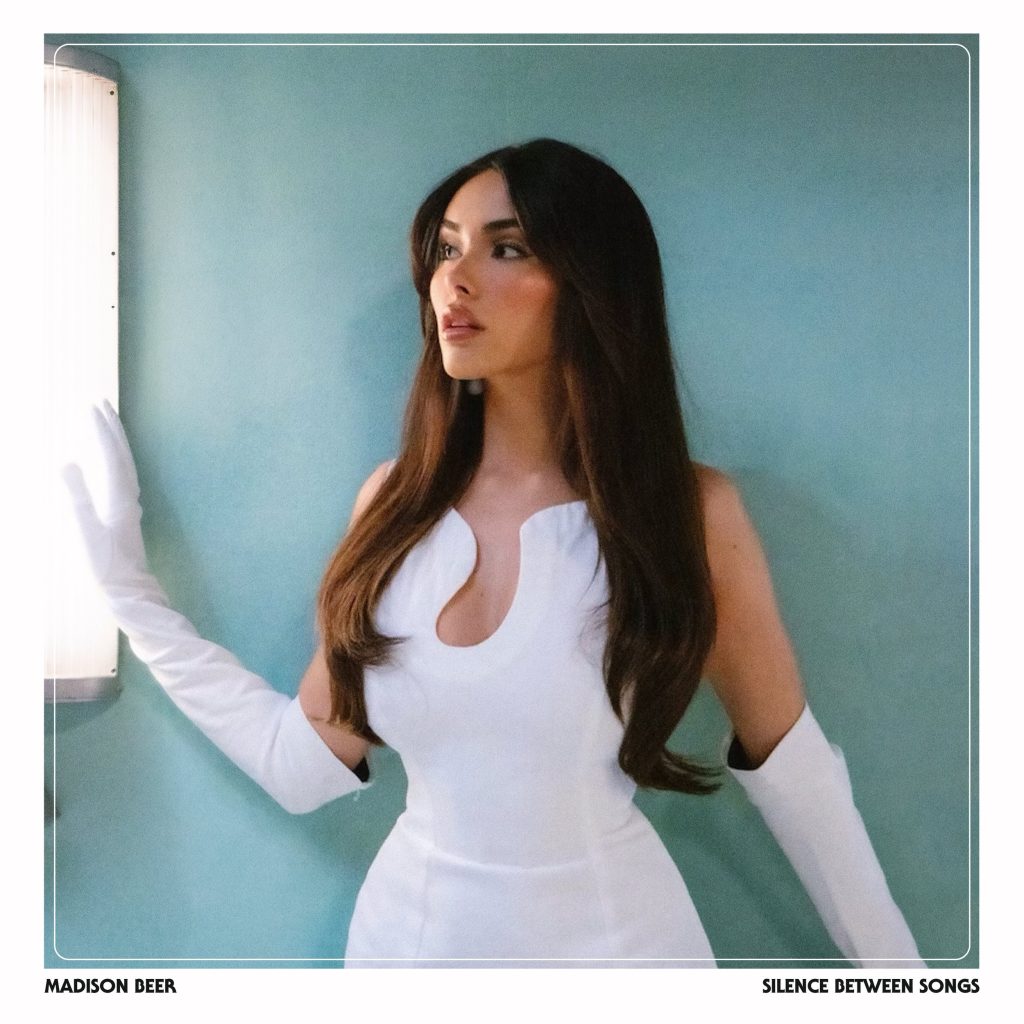 ---
Exploring lyrical themes of growth, refection and introspection, Beer addresses and tackles each one of her issues with refreshing candour, her silky smooth vocal tone the perfect vessel to convey such emotive, and at times heavy subject matters, without the overall tone of the record ever sounding too laboured or jarring for listeners to engage with.
"Are we flawed by design?" the 24-year-old ponders thoughtfully on opening track 'Spinnin' – a searingly honest and self-observing, psychedelic, soft-rock inspired slow jam that finds the singer trapped by an overwhelming sense of anxiety. 'Envy The Leaves' and 'Ryder' follow a similar sonic motif, whilst stand out tracks 'Home To Another One' and 'Showed Me (How I Fell in Love with You)' adopt more of an upbeat, playful energy – the latter a 60's, neo-soul driven, Bond-esque bop reminiscent in sound to early recordings by Lana Del Rey, and Lorde.
However it's tracks like 'I Wonder' and 'Reckless' where Beer really shines, her exquisite delivery and captivating melodies creating lush, intoxicating soundscapes that exude feelings of salvation and healing, clearly reflective of her current state of mind.
Finding hope in letting go of emotions and relationships that no longer serve their purpose, as well as strength in embracing her imperfections, and vulnerabilities, 'Silence Between Songs' marks something of an exciting new chapter for Madison Beer, not only as an empowered young woman coming into her own, but also as a complex, multi-faceted artist who now embraces, and believes in her creative choices and vision.
"I've learned so much about myself and my artistry on the journey of the last two years since my last record," Madison says via a press statement accompanying the projects release. "This album tells the story of so many different pieces of me that I discovered in the moments of pause where I settled down from the noise and learned the most about myself. I can't wait for people to hear it…"
'Silence Between Songs' is available to download / stream via Epic Records now
---
Let us know your thoughts on Madison Beer over on 'X' (formerly Twitter) @CelebMix now!