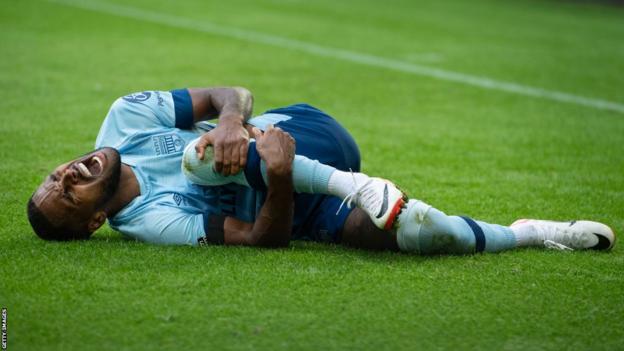 Brentford defender Rico Henry is set to undergo surgery on a serious knee injury which is likely to rule him out of the remainder of the 2023-24 season.
Henry fell awkwardly after a tussle for possession with Kieran Trippier.
Brentford medical chief Neil Greig said the left-back will have an operation "in the next week or so" and faces "a prolonged period of recovery".
The defender previously suffered an anterior cruciate ligament injury in his right knee against Middlesbrough in September 2017 which led to him missing approximately 14 months.
Greig added: "Rico has been through a similar experience in the past and is already focused on using this as an opportunity to become fitter and stronger than before. We will support him fully throughout this process."